New Jersey Homeopathy

Welcome to my website on homeopathy and other complimentary natural treatment services that I offer to those individudals and their families who are seeking a more natural approach to health care and wellness.

As a holistic system of medicine, homeopathy treats the whole person, addressing mental, emotional and physical complaints. What makes homeopathy so remarkable is that a well-chosen homeopathic remedy stimulates an individual's own innate healing abilities as a means to restore health and vitality- in other words, homeopathy works "with us" and not "on us."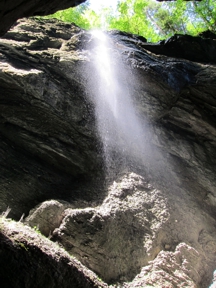 Similarly, Bach flower therapy is a branch of homeopathy that helps us to achieve emotional balance and mental clarity by using remedies primarily derived from the botanical kingdom, while gemmotherapy is a an exciting new form of herbal medicine that detoxifies and rejuvenates like nothing else in nature's cabinet can.

My qualifications: I am a board certified classical homeopath (CCH), a registered Bach flower practitioner (BFRP), and a graduate of the School of Gemmotherapy (DipGem). I have been in practice for over 10 years.

I invite you to read more about my practice by clicking the various menu tabs above on Homeopathy, Bach flower therapy and Gemmotherapy.